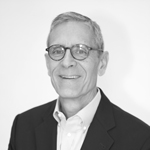 Pat is a founding member of the Carlsbad Fire Department Foundation. He began as Treasurer in 2012 and has been Chairman since 2016. He currently serves as Senior Manager for Accenture LLP, a management consulting and professional services company. Previously he served in various senior financial management roles primarily in the electronics industry, most recently with MaxLinear. Pat has an Accountancy degree from the University of Notre Dame and is a member of Financial Executives International. He lives in Carlsbad.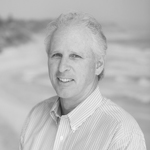 Bill has been a resident of Carlsbad since 1973. He worked for the City of Carlsbad in the Information Technology department for 27 years; part of that time was in supporting the Fire department's technology needs. He now has his own IT consulting business, helping individuals and small businesses. He is married to Janice, his wife of 18 years. They have two sons, Jacob and Nicholas, who attend Carlsbad schools.
Bill likes to sail, hike and bike- anything to get outdoors.  He is also a member of the Carlsbad Rotary Club which helps both the local and global community.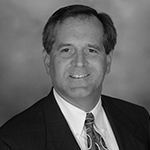 Mike and his family have lived in Carlsbad since 2000 and has worked in commercial real estate in Carlsbad since moving to San Diego County in 1995.  He joined the Board in 2017.  Mike is Executive Vice President of American Property Enterprises, a local real estate investment company; he oversees the investment, leasing and operations of the firm's commercial properties.  Mike received his BS from Notre Dame and an MBA from USC's Program in Real Estate.  He and his wife Marci have two high school daughters.  Mike enjoys surf fishing, kayaking and biking.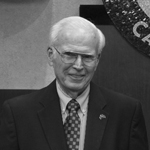 Frank Whitton, Chairman Emeritus
Frank has been a Carlsbad resident since 1996, and has lived in North County for almost 50 years. After graduating from the University of Notre Dame, Frank was commissioned into the Marine Corps as a Second Lieutenant. Frank retired from the Marine Corps after 23 years as a Lt. Colonel. His second career included being appointed Associated Dean for San Diego Community College District in charge of two schools at the Naval Training Center.
Frank has served on the Carlsbad Traffic Commission, Planning Commission, and Juvenile Justice Panel. In 2013, he founded the Carlsbad Fire Department Foundation. In 2015, he was recognized as Carlsbad Citizen of the Year. He has also served on the Board of Directors of the Army/Navy Academy, currently serves as Chairman of the Bertelsen Scholarship Committee, served as President of the Notre Dame Alumni Club of San Diego County, and has held dozens of other leadership positions in multiple organizations. Frank enjoys family, church, and golf.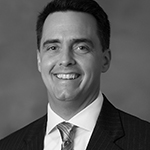 Jess and his wife, Maureen, moved to Carlsbad in 2015.  Their daughter was born the following year.  Jess and Maureen are grateful to be able to raise their daughter in a such a wonderful community as Carlsbad.  He is honored to serve on the Board, which he joined in 2017.   Jess is an attorney by trade.  He specializes in business law and trusts and estates planning, administration, and litigation.  Jess received his BA from UC Santa Barbara and his law degree from University of San Francisco School of Law.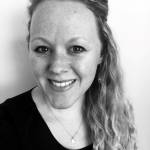 Maureen is a Southern California native and spent her summers growing up vacationing in Carlsbad at the Carlsbad Inn with her family.  When she and her husband Jess relocated to San Diego, she knew that Carlsbad would be the ideal location to start their family.  They have been enjoying Carlsbad since 2015 and welcomed their first child in June of 2016.  Maureen is a Paralegal specializing in Intellectual Property.  Maureen is excited to serve on the board, which she joined in October of 2017.  Maureen enjoys hiking, yoga, writing, and her family dog, Jedi.